After being locked in a vault for five years, the lost film COMPOUND FRACTURE returns in August of 2020!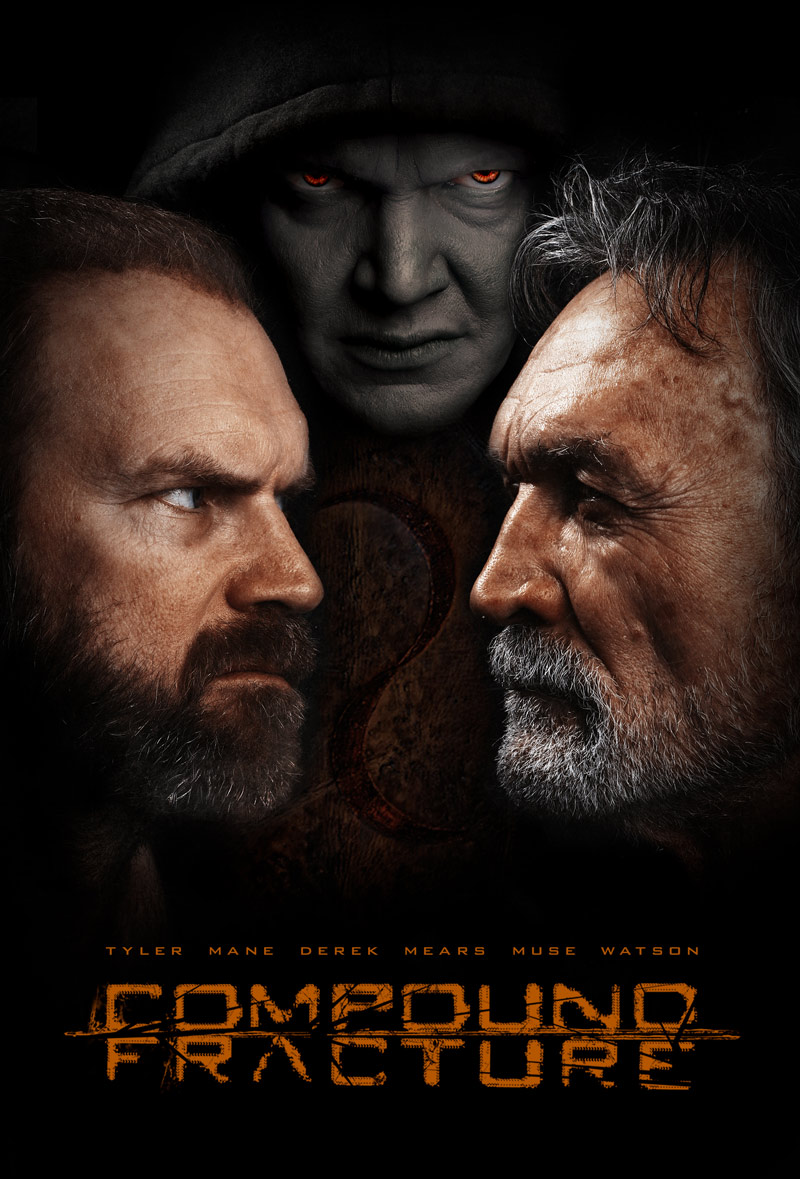 Movie trailer & production stills 
After the gruesome death of his sister's husband, Michael Wolffsen returns home with his fiancée and his recently-orphaned nephew to take care of his father, Gary. Gary has changed much since the last time Michael saw him: he's become extremely paranoid that a supernatural force is out to get him and is obsessed with making his home an unassailable compound. While Michael and his family initially believe that Gary is suffering from symptoms of dementia, they soon discover that Gary has a reason to be scared. Something truly evil is lurking outside the house and it won't stop until it kills off every last member of the Wolffsen family.
"Without giving too much away, this movie is something horror and supernatural fans alike will enjoy." TRULYDISTURBING.com »
"Last night I ventured out to Philly and attended this screening and let me say this….this might have been one of the best film going experiences I have attended." Late Night Horror Hotel »
"I could talk about this cast all day long and I still wouldn't be able to express how phenomenal they were in this film." Twisted Central »
"…you figured you're safe, you're outside, the sun's out…and yet stuff ensued…" Geeksters Podcast »
"It has tons of horror movie star power and is quite efficient at using it's low budget to make a film that rivals the big boys." Rotten Tomatoes »
Copyright © 2020 Mane Entertainment / Compound Fracture the Movie – All Rights Reserved.